Floortech Concrete Coatings
Enhance Your Basement With An Epoxy Floor Coating
Improve the Look of Your Basement With Epoxy Floor CoatingComplete your basement in style with high-quality, long-lasting floor coatings from Floortech Concrete Coatings.
Do you have enough to deal with cracked, uneven, and filthy basement floors? With a cheap and long-lasting epoxy basement floor coating, you may have the gorgeous basement floor you've always desired! Floortech Concrete Coatings Coatings has assisted hundreds of homeowners with their basement floor coating requirements. Our top objective is to provide excellent craftsmanship and superior results continually.
Durable Epoxy Floor Coatings For Your Basement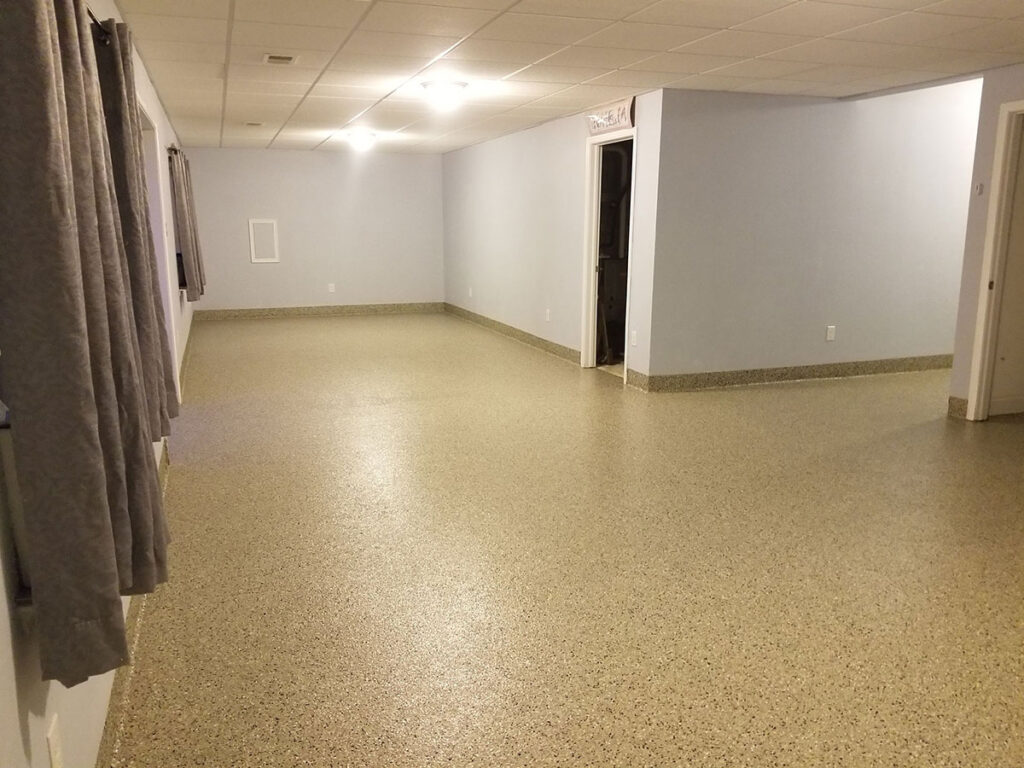 Floortech Concrete Coatings has an epoxy floor coating to suit your design aesthetic, regardless of your desired look or style. With hundreds of color and design choices, homeowners receive what they want with Floortech Concrete Coatings' high-quality, guaranteed floor finishes.
When you choose to have our skilled crew install your epoxy floor, You may be assured that you are receiving the best.
We exclusively use premium materials to produce high-quality results, and our floor-finishing solutions provide homeowners with the following advantages:
Floortech Concrete Coatings is dedicated to providing complete client satisfaction. That is why we strive to exceed homeowners' expectations every day. Our workers have decades of combined expertise, knowledge, and skills to produce a seamless basement flooring finish at a reasonable upfront price!
Contact Us for a Free Basement Floor Coating Estimate.
Make sure to install a basement floor that adds value and functionality to your property! Floortech Concrete Coatings Coatings can provide you with a free, no-obligation quotation for our basement floor coating services. Call us or fill out the online request form to speak with a member of our professional team.