Floortech Concrete Coatings
Superior Commercial Floors For Durability And Style At An Affordable Cost
We can help protect your commercial flooring for a lifetime with our best floor coatings.
Commercial Floor Coatings
Floortech Concrete Coatings offers beautiful urethane and epoxy floor coatings to enhance your place's safety, productivity, and looks.
Commercial epoxy finishes are the best floor coatings available in the market. Our coatings are scientifically formulated to resist fading, abrasions, and heavy impacts and offer high-gloss and durable floors that can last for years.
We have helped thousands of commercial customers in New Jersey to achieve the looks they want with our quick installation and affordable service. Our experts work above and beyond to minimize the downtime of your business during the installation process.
Where Can You Install Commercial Floor Finishes?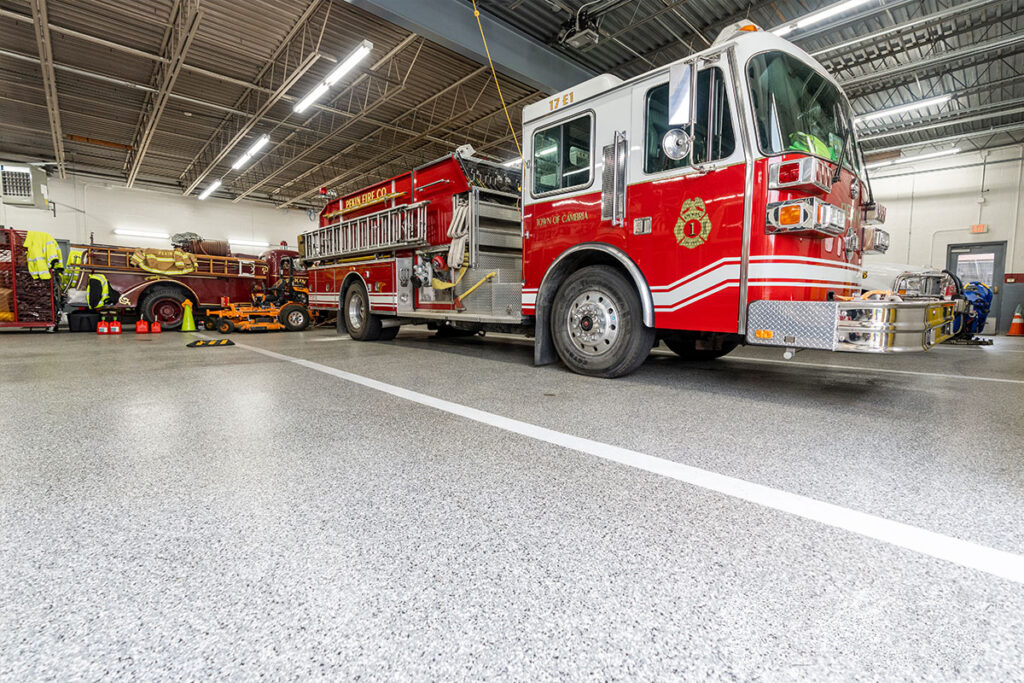 At Floortech Concrete Coatings, we provide various floor coatings in customized looks to meet your business's needs at affordable prices. We can install our epoxy floor coating system in one day and offer a guarantee to last much longer than any traditional floor finishes.
Floortech Concrete Coatings Commerical Floor Finishes are popular among various industries, including:
Contact Floortech Concrete Coatings For Commercial Flooring Needs!
If you want to remodel any of the areas mentioned above with attractive, durable, and low-maintenance epoxy floor coatings, contact Floortech Concrete Coatings experts today. We can finish the installation process within 24 hours, with minimum interruption in your business.
If you want to learn more about commercial floorings and their needs, schedule a call with experts anytime. They'll be more than happy to help you resolve your doubts and queries.
You can also complete our free quote online form to request your no-obligation estimate.