Floortech Concrete Coatings
Customers in Virginia and beyond can choose from various garage floor coatings, ranging from epoxy-finished to metallic to polyurea-finished.
Garage flooring is subjected to a great deal of wear and tear from various causes. You'll need a coating resistant to chemicals, UV rays, moisture, intense impacts, and frequent foot traffic to safeguard your garage floor. You'll also need a floor covering that can resist significant temperature changes.
That is precisely what we provide at Floortech Concrete Coatings. Our cutting-edge coatings will make your garage floor more durable, easier to clean, and more visually appealing!
We are pleased to install world-class floor coatings for customers throughout Virginia and beyond.
Benefits Of Our Polyurea Garage Floor Coatings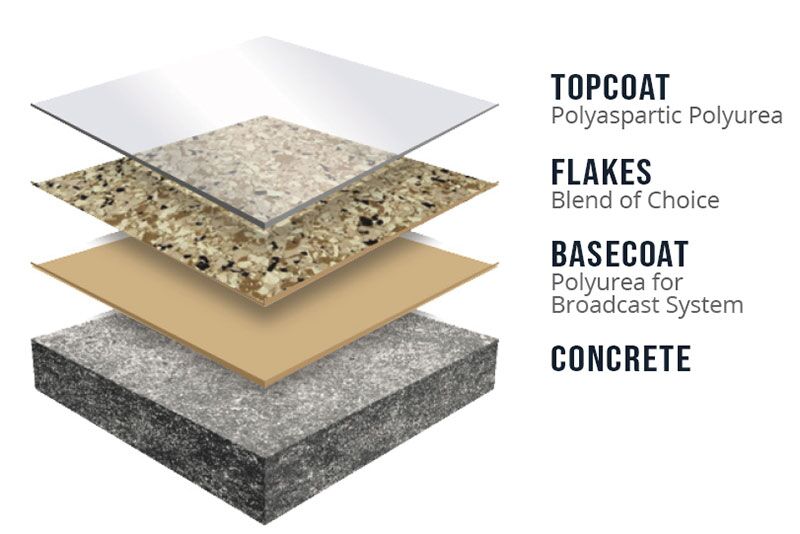 Choosing an excellent carpet for your home is an essential investment choice. There are various advantages to working with Floortech on your new garage flooring project:
When you choose Floortech Concrete Coatings, you will have all of these advantages and a single-day installation from our experienced and courteous team!
Request a Free Polyurea Garage Flooring Estimate
Floortech Concrete Coatings will ensure that your garage floor coatings are tailored to your specific requirements and expertly fitted. Improve the appearance of your garage while reducing the amount of upkeep required.
Call us or fill out our simple online form to receive your free consultation and pricing estimate today!