Floortech Concrete Coatings
Heavily Protective, Lightly Textured
Our chip system flooring adds design and durability to high-traffic areas of your home, office, or commercial space.
Chip system flooring is ideal for high-traffic locations such as homes, restaurants, retail spaces, and showrooms. These floorings are not only highly durable but also visually pleasing and fashionable.
Floortech Concrete Coatings is delighted to provide the most durable and aesthetically pleasing floor coatings on the market. Our cutting-edge chip system flooring is scientically designed for easy installation and long-lasting performance.
The Benets of a Chip Flooring System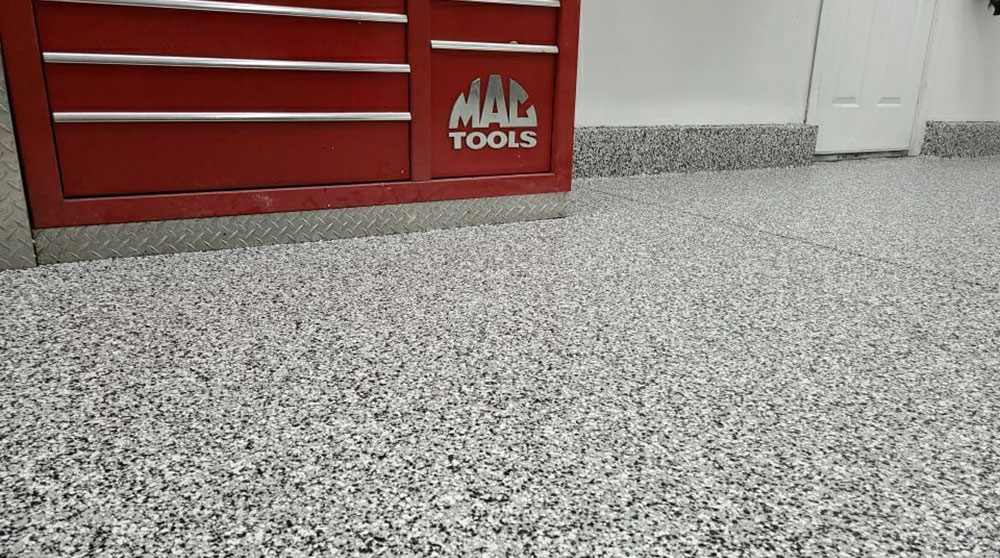 Homeowners prefer chip system flooring, especially for garage floors and pool decks. It is also popular among owners of commercial properties such as offices, showrooms, and retail stores.
When you have Floortech Concrete Coatings install your chip system flooring, you may expect a variety of short- and long-term benets:
More Information on Chip System Floorings
Contact Floortech Concrete Coatings if you want a fashionable and long-lasting floor coating that can endure harsh weather and signicant foot traffic. Please fill out our online form today to obtain your free quote!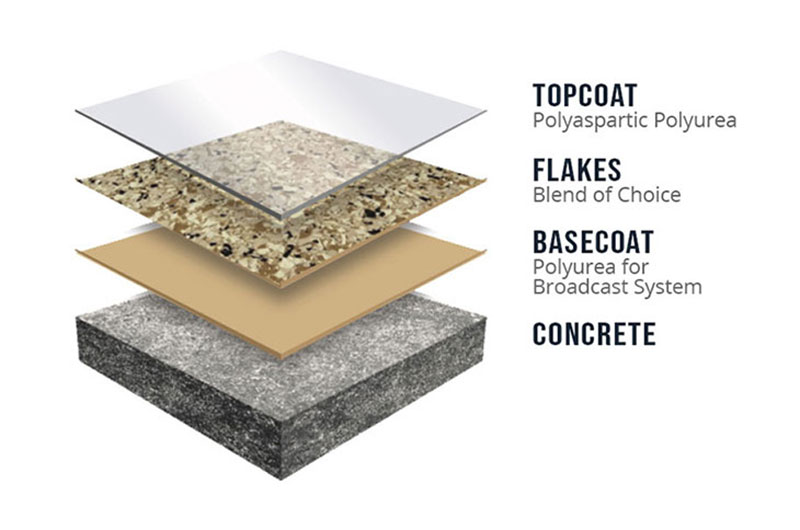 Our floor coatings are ideal for pool decks, showrooms, restaurants, and garage floors because they are elegant, appealing, and long-lasting.