Floortech Concrete Coatings
Floor Coatings For Your Home
Our long-lasting floor coatings bring flair and safety to be indoor and outdoor areas. They are simple to clean and last for many years.
Residential Floor Coatings
The majority of homeowners want their houses to be beautiful and inviting. But getting there requires a lot of effort.
Floor coatings are an excellent long-term investment for individuals trying to make the most of their houses. Floortech Concrete Coatings provides residential epoxy floor coatings that are long-lasting, appealing, safe, and simple to clean; they can even help reduce allergens in your house.
We can provide exceptional flooring goods and installation services across Virginia and beyond since we are a full-service concrete coating company. Our friendly, competent specialists will assist you in making your ideal house a reality.
High-Quality Finishes For Your Kitchen, Patio, Garage, And Basement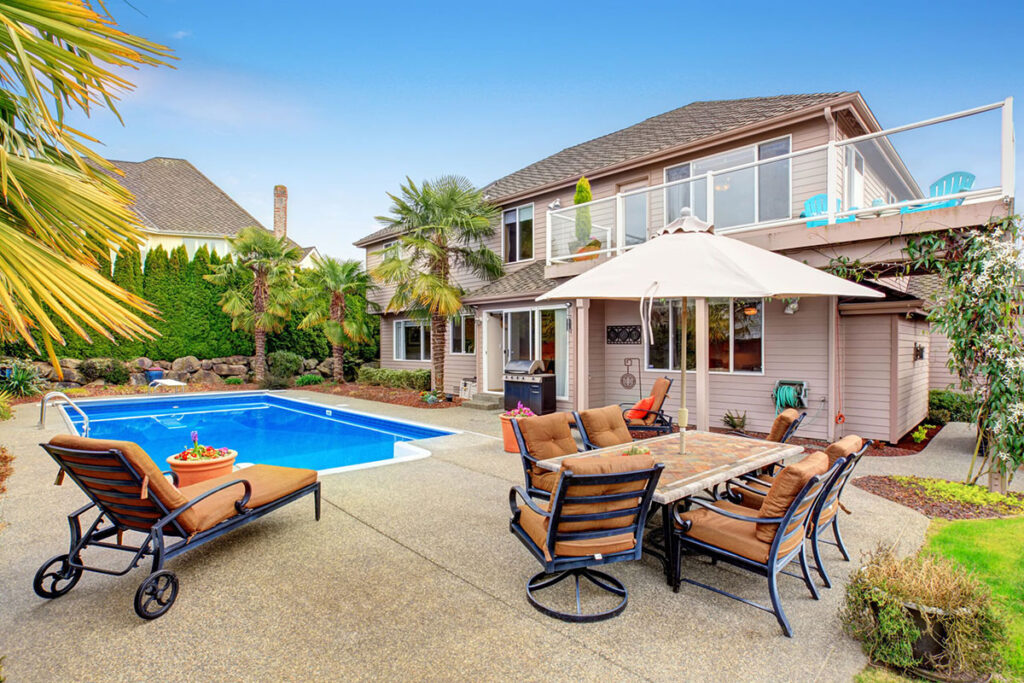 Our most typical home projects at Floortech Concrete Coatings are garages. However, we provide great flooring for other sections of the home, such as patios, baths, basements, pool decks, and more.
Floortech Concrete Coatings offers the following floor coatings:
All of our coatings come with industry-leading 15-year warranties. And we may always install it within one day. Our qualified professionals have the experience to provide quick, flawless installation of beautiful flooring that will last for many years.
When you choose Floortech Concrete Coatings for your basement, garage, pool deck, or driveway project, you can always expect the following advantages:
UV-stable surfaces with low outgassing
Get A Precise Quote For Your Project
Remodeling your home flooring is quick and straightforward when you use Floortech Concrete Coatings' services. Our specialists will perform the installation quickly, and we will communicate with you throughout the process. Your newly-coated space will be available within 4-6 hours of installation. We aim to provide a faultless flooring finish while causing minor interruptions and ensuring complete client satisfaction.
There's no better time to upgrade your home and increase its beauty and value, so contact a Floortech Concrete Coatings professional now! Our experts will gladly assist you with any queries or problems.
Call us or fill out the online form to speak with a member of our expert staff!